IGNITE YOUR SOCIAL PRESENCE WITH PIXOUS - SOCIAL MEDIA AGENCY IN TORONTO
Count on us as your reliable ally for triumph in the Toronto social media landscape. Uncover customized strategies crafted by the premier Social Media Agency in Toronto to optimize your brand impact.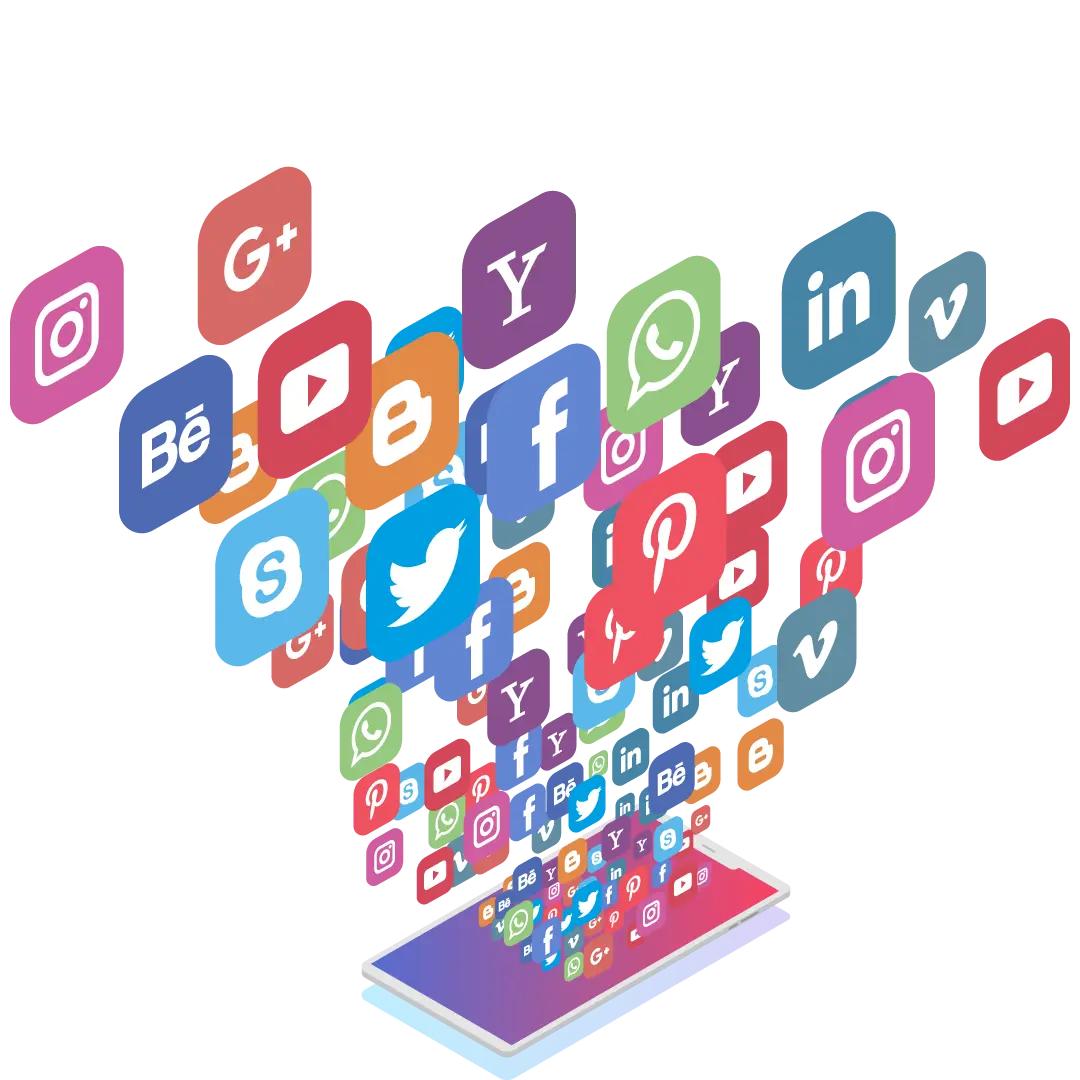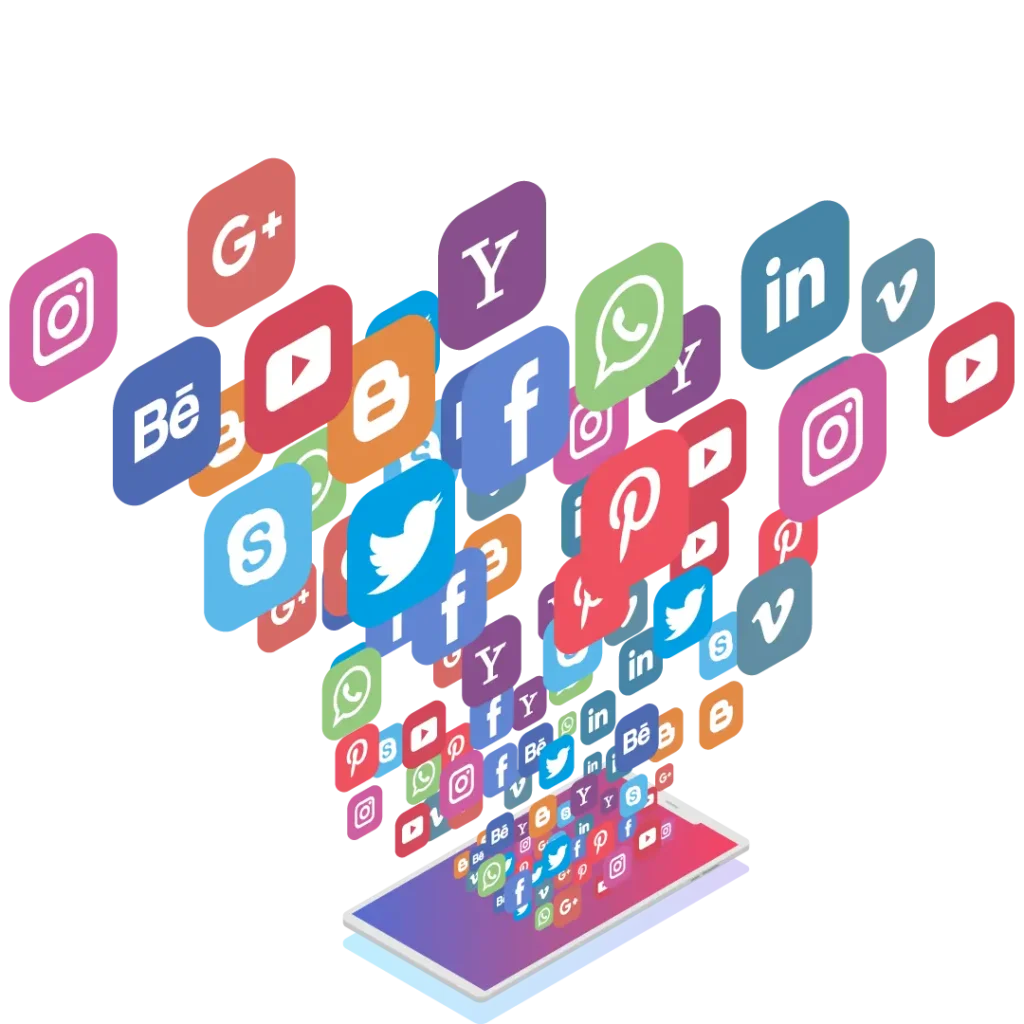 Ignite Your Business Growth with Pixous - Toronto's Premier Social Media Marketing Agency
In the dynamic landscape of the Greater Toronto Area (GTA), Pixous emerges as the quintessential Social Media Agency in Toronto, a marketing powerhouse. Elevate your business to new heights with our expert team dedicated to propelling your online presence and attracting a surge of customers.
As your leading local social media agency in Toronto, Pixous tailors specialized services to meet your distinctive needs. Engage your target audience precisely through our Toronto Facebook marketing services, driving traffic and conversions. Captivate and create a buzz around your brand with our Instagram marketing expertise. Leverage the power of professional networking in Toronto with our LinkedIn marketing services, connecting you with your ideal customers.
Stay ahead in the competitive digital arena with our cutting-edge social media strategies tailored for Toronto. From trending posts to shareable content, we craft an engaging narrative that not only captivates your Toronto audience but solidifies your brand as an industry leader. Brace yourself to draw in more customers in Toronto and leave an indelible impression.
Our mission is clear: expand your reach in Toronto, convert audience members into loyal customers, and ignite tangible business growth. Don't settle for mediocrity; choose Pixous, the Social Media Agency in Toronto, and let's achieve extraordinary success together.
Unleash Success: Tailored Social Media Impact at Minimal Cost
Unleash Excellence with the Top Social Media Agency in Toronto: Your Premier Choice for Tailored Services
When it comes to social media marketing, settle for nothing but excellence. Pixous emerges as the foremost social media marketing agency in the Greater Toronto Area, celebrated for delivering exceptional results to businesses like yours. With years of seasoned experience, our team of social media experts possesses the proficiency and insights necessary to conceive and execute highly impactful social media marketing campaigns.
As a leading Social Media agency in Toronto, we pride ourselves on offering a diverse array of customizable social media management packages tailored to your unique needs and budget. Recognizing the distinct nature of every business in the Greater Toronto Area, our services are meticulously crafted to meet your specific requirements, ensuring an optimal return on investment.
What sets Pixous apart is our steadfast commitment to delivering unparalleled customer service. We believe in forging enduring partnerships with our clients, guiding them every step of the way towards social media success in Toronto. Our dedicated team collaborates closely with you, comprehending your goals and crafting a strategy that seamlessly aligns with your vision.
Unlock the full potential of your social media presence in Toronto and surpass your competitors with Pixous. As your trusted social media marketing agency in Canada, we guarantee exceptional results that elevate brand awareness, engagement, and conversions. Reject mediocrity – choose Pixous and elevate your social media game to unprecedented heights in Toronto.
Allow us to be your partner in success, attracting more customers in Toronto, boosting your return on investment, and propelling your business towards unparalleled growth. Together, we will conquer the social media landscape in Toronto and make your brand shine.
Unleash Excellence with the Top Social Media Agency in Toronto: Your Premier Choice for Tailored Services​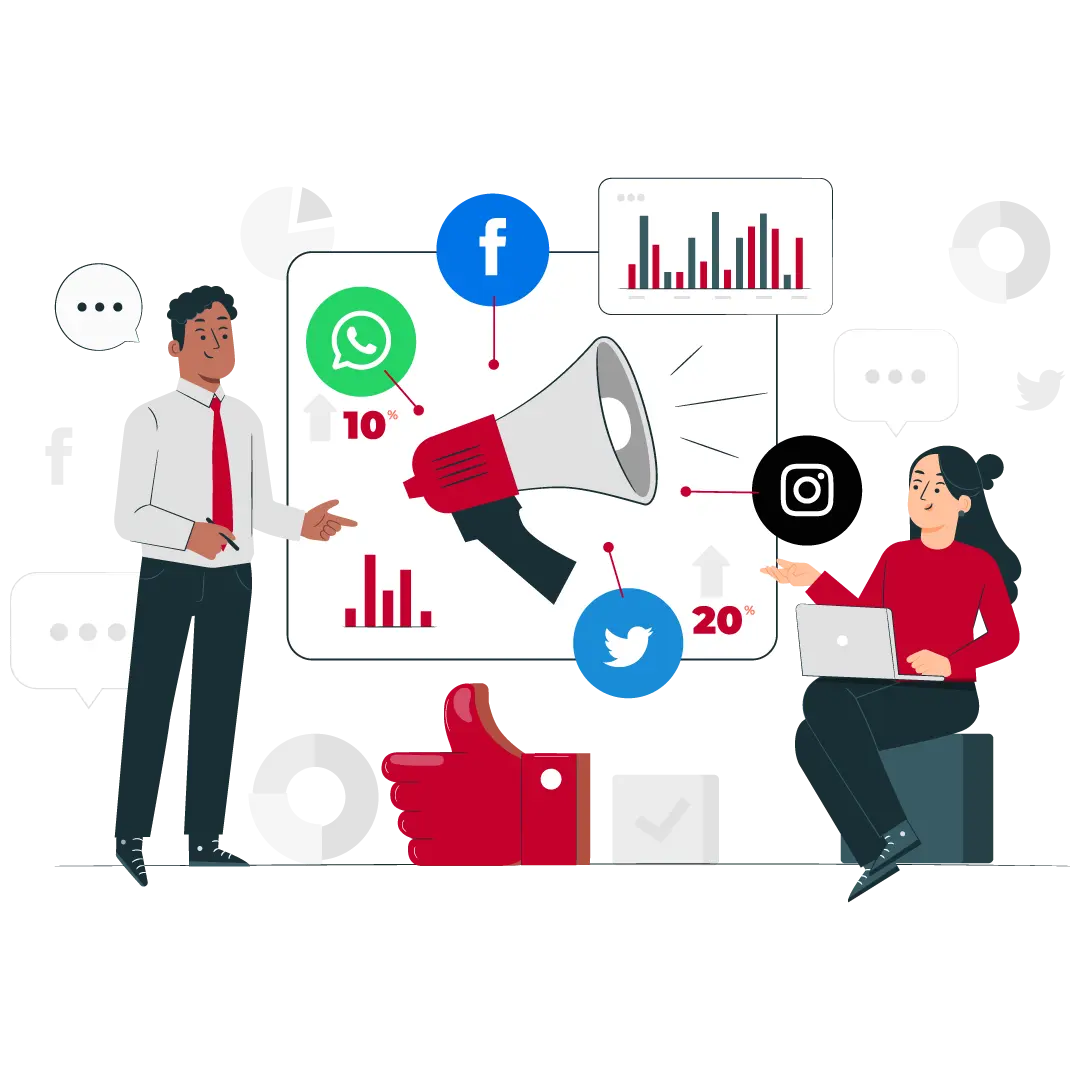 Curating Compelling Narratives: Our Blueprint for Social Media Brilliance!
Strategic Social Media Blueprint:
Unveil a meticulously crafted social media strategy. We delve into audience research, define business objectives, and formulate a plan to leverage social media effectively.
Creative Content Development
Dive into content creation. We craft and curate engaging material aligned with your brand strategy. From captivating images to impactful videos and written content, we breathe life into your social media presence.
Efficient Social Media Administration
Navigate the social media landscape with finesse. We manage your social media accounts, monitor engagement, and promptly respond to customer inquiries. Regularly track and analyze performance, fine-tuning your strategy for optimum results.
Influential Partnerships
Harness the power of influencers who resonate with your brand. We identify and collaborate with influencers, negotiating compensation or forming strategic partnerships to amplify your products or services.
Strategic Paid Promotions
Propel your brand forward with paid social media campaigns. We develop targeting strategies, craft compelling ad copy and visuals, and closely monitor campaign performance to extend your reach.
Community Involvement
Cultivate a vibrant community around your brand through active engagement. We manage social media groups, host live events, conduct Q&A sessions, and respond promptly to comments and messages, fostering a sense of belonging.
Analytics Mastery
Master the art of analytics and reporting. Utilize tools like Google Analytics and social media analytics dashboards to track and analyze performance. We regularly create reports, leveraging data to make informed decisions for an evolving and effective social media strategy.
Unlock the Potential of Social Media Marketing in Toronto!
Drive Business Growth
with Our Tailored Strategies.
Frequently Asked Questions
How can social media marketing benefit my business?
Social media marketing offers numerous advantages. It expands your reach, boosts brand awareness, engages target customers, drives website traffic, and generates leads. Leverage social media effectively to connect with your audience and build a strong online presence.
How can you increase my followers and engagement?
We employ diverse strategies to grow followers and engagement. Compelling content creation, profile optimization, targeted ad campaigns, relevant hashtags, audience engagement, and influencer collaborations are among our tactics.
Which social media platforms should I focus on?
Choose platforms based on your target audience and business type. Popular ones include Facebook, Instagram, Twitter, LinkedIn, and YouTube. We analyze your audience and create a tailored strategy for maximum impact on the platforms they frequent.
How long does it take to see results from social media marketing?
The timeline for results varies based on factors like industry, target audience, and strategies. While some results can be seen within a few weeks, building a strong online presence typically requires several months of consistent effort. We set realistic expectations and continually optimize strategies to deliver the best outcomes.
Get Started Today and Transform Your Online Presence!
Our expert team is dedicated to helping you achieve your business goals and maximize your online potential. Don't miss out on the opportunity to take your business to the next level – fill out the form and let's get started!
With our proven strategies and innovative solutions, we'll help you grow your online presence and reach new heights of success. So what are you waiting for? Take action now and let's make your business dreams a reality!"