content marketing agency toronto
Unlock the Potential of Affordable and Customized Content Marketing Solutions. Boost Traffic, Amplify Conversions, and Fuel Your Business Growth with Our Proven Content Services.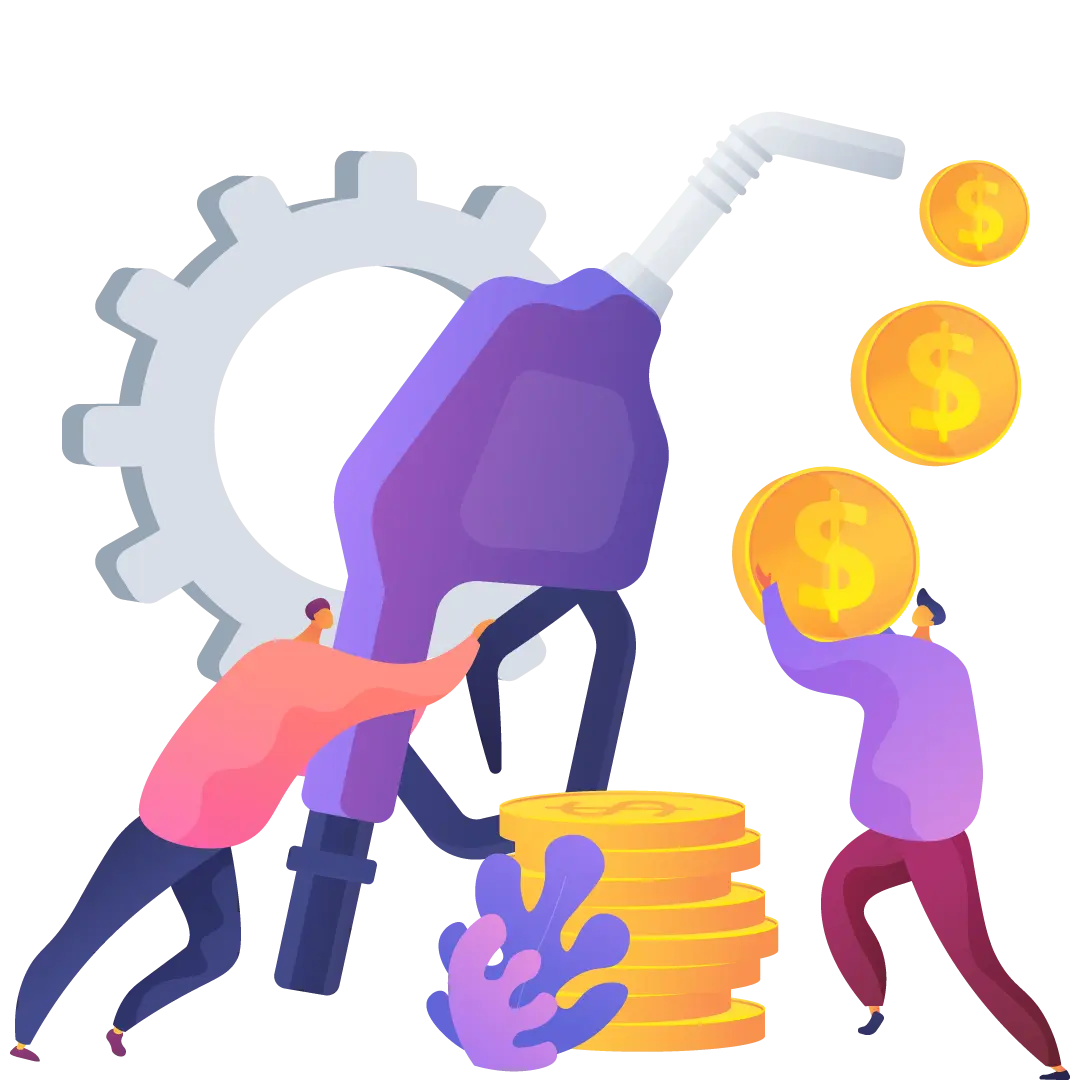 Customized Content Marketing Services Toronto
Experience Budget-Friendly and Customized Content Marketing Services by Pixous to Establish Your Industry Dominance. Our team collaborates closely with you to develop and execute a content strategy that drives traffic, engagement, and conversions. Our comprehensive services include:
Strategic content planning

Our content strategists work closely with you to align with your business goals and target audience, ensuring a tailored content plan that delivers exceptional results within your budget.

Compelling content creation

Our expert writers craft high-quality, engaging, and SEO-friendly content that positions you as an industry leader, attracting valuable website traffic at an affordable price point.

Targeted content promotion

We ensure your content reaches the right audience through strategic promotion and distribution strategies, leveraging cost-effective channels like social media, email marketing, and more.

Data-driven insights

Gain valuable insights into your content's performance through detailed analytics and reporting. Make informed decisions based on data, optimizing your budget to achieve optimal results.

Continuous optimization

We periodically refresh and optimize your content, ensuring its relevance and effectiveness while maximizing your return on investment.
With Pixous' affordable and customized content marketing services, you can dominate your industry while staying within your budgetary constraints. Showcase your authority and achieve remarkable growth without compromising on quality.
How We Drive Results with Content Marketing
Benefits of Working with Content Marketing Agency Toronto
Unlock the potential of your digital marketing efforts by choosing Pixous as your trusted content marketing agency. With a plethora of options available, what sets us apart and makes us the perfect fit for your business?
Our team of experienced content marketing professionals brings over 15 years of industry expertise, working with clients across diverse sectors. We take a data-driven approach to create and execute tailored content strategies that align with your unique business objectives. From thorough target audience and competitor research to developing comprehensive content plans, we leave no stone unturned in our quest to deliver impactful results for your business.
But it's not just about creating generic content; it's about crafting high-quality, engaging, and SEO-friendly content that speaks directly to your audience. Our team of skilled writers, editors, and content strategists collaborates seamlessly to ensure your brand messaging is clear, concise, and highly effective.
Beyond content creation, our holistic approach encompasses precise promotion and distribution strategies to amplify the reach and impact of your content. We continuously refine and optimize your content to maximize its effectiveness and drive tangible results.
What truly sets us apart is our unwavering commitment to transparency, collaboration, and open communication. We believe in forging strong partnerships with our clients, ensuring alignment on goals, strategies, and execution. When you choose Pixous, you gain access to a dedicated team of professionals who are passionate about driving your business's success. Experience our dedication to affordability and tailored marketing services, and discover the difference it can make for your brand.
The Benefits of Working with Our Content Marketing Agency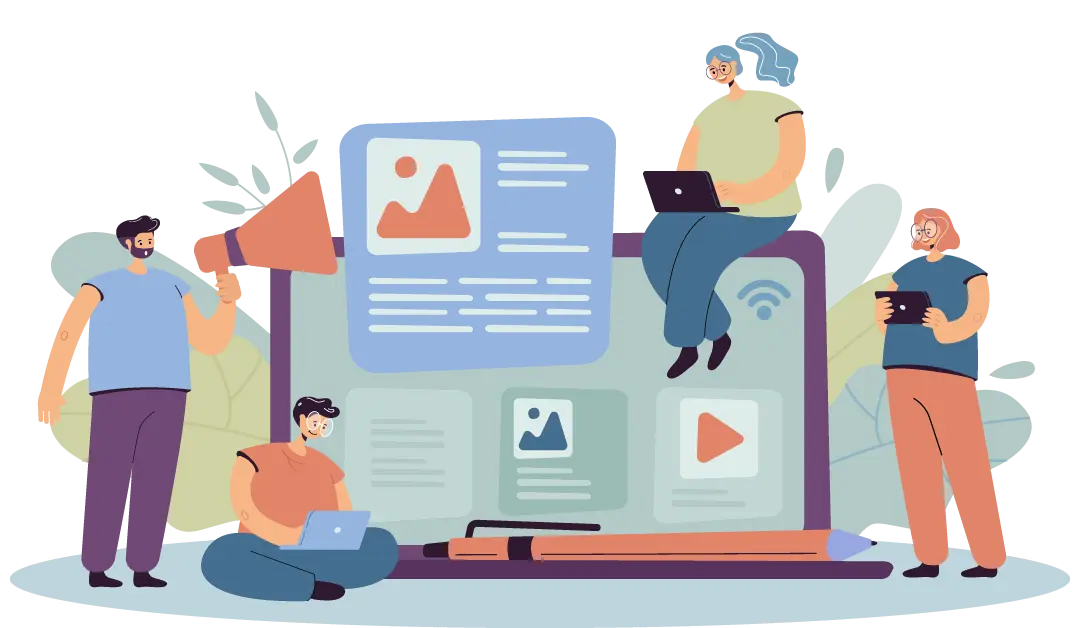 Full Suite of Content Services
Our content marketing services cover a broad range of content solutions to help businesses build their brand, generate leads, and drive revenue growth. At Pixous, we provide custom content marketing strategies that are tailored to meet each client's specific needs, objectives & budget. Our comprehensive suite of content marketing services includes
Blog Posts
Our experienced writers create engaging and informative blog posts that establish thought leadership, build brand awareness, and attract website traffic.
Social Media Content
We create compelling and visually stunning social media content that resonates with your target audience and helps grow your following across multiple social media channels.
Videos
Our team produces high-quality videos that tell your brand story, showcase your products or services, and help you stand out in a crowded marketplace
Infographics
We design visually appealing and informative infographics that convey complex information in a compelling and easy-to-understand format.
Email Marketing
We create and execute effective email marketing campaigns that engage your subscribers, build relationships, and drive conversions.
Social Media Advertising
We use social media advertising to help you reach your target audience, drive traffic to your website, and generate leads and sales.
SEO
We use best practices in on-page and off-page SEO to improve your website's visibility and rankings in search engines, ultimately driving more traffic and conversions to your website.
Elevate Your Brand Storytelling with
Affordable & Tailored Content Solutions
by Pixous.
Frequently Asked Questions
What is content marketing and why is it important?
Content marketing is a strategic approach to creating and distributing valuable and relevant content to attract and retain a clearly defined audience, ultimately driving profitable customer action. It's important because it can help build brand awareness, establish credibility, generate leads, and drive conversions.
How long does it take to see results from content marketing?
Results from content marketing can vary depending on a variety of factors, including the type of content, the target audience, and the distribution channels. Typically, it can take several months to start seeing significant results, but consistent effort and a strong strategy can lead to long-term success.
What types of content can be used for content marketing?
The types of content that can be used for content marketing include blog posts, social media content, videos, infographics, eBooks, case studies, white papers, and more.
How can I measure the effectiveness of my content marketing efforts?
There are several metrics that can be used to measure the effectiveness of content marketing, including website traffic, engagement rates, conversion rates, and social media metrics. It's important to set specific goals and track progress regularly to determine what's working and what needs to be adjusted.